ARCHITECTURALLY INTEGRATED CABINETRY SOLUTIONS
MODERN AND EUROPEAN CABINETS FOR KITCHEN, BATH, CLOSET, LIVING, OFFICE & BEYOND
Opening our doors back in 2007, Foscari distinguishes itself by being the first showroom in Houston to offer accessible high-end European custom cabinetry for kitchens, bathrooms, and closets and more.

At Foscari, we strive to make a profound and positive impact within every single project, using a modern and innovative approach, we leverage our expertise, knowledge and resources, to help our clients realize their dreams.
We are committed to deliver excellent results by providing quality, integrity, experience and innovation each time.
GET STARTED WITH A COMPLIMENTARY CONSULTATION
Find out how much your new kitchen, bathroom, closet or living cabinets will cost. Receive a personalized proposal with design documentation at no-cost or commitment.
Quality is the cornerstone of any outstandingly successful project. We have a keen eye when it comes to finding the best products available so that we can deliver to our clients the genuine perfection that they expect.
Few things can truly be accomplished successfully without integrity. Foscari Interiors is founded on the principles of integrity to ensure the highest levels of customer service, customer satisfaction and finished products.
Innovation means thinking outside the box when it comes to a full range of modern kitchen and bath interiors. We treat each job as unique, special and important. Foscari Interiors is an innovative company that is forward-looking and creative. Call about a free consultation!
We pride ourselves on taking input from our clients, others in the industry and our dedicated staff. This results in successful projects that are impressive and rewarding for clients. We keep our creativity fresh and interesting so that our clients will always benefit. Why not have Foscari Interiors create something special for you today?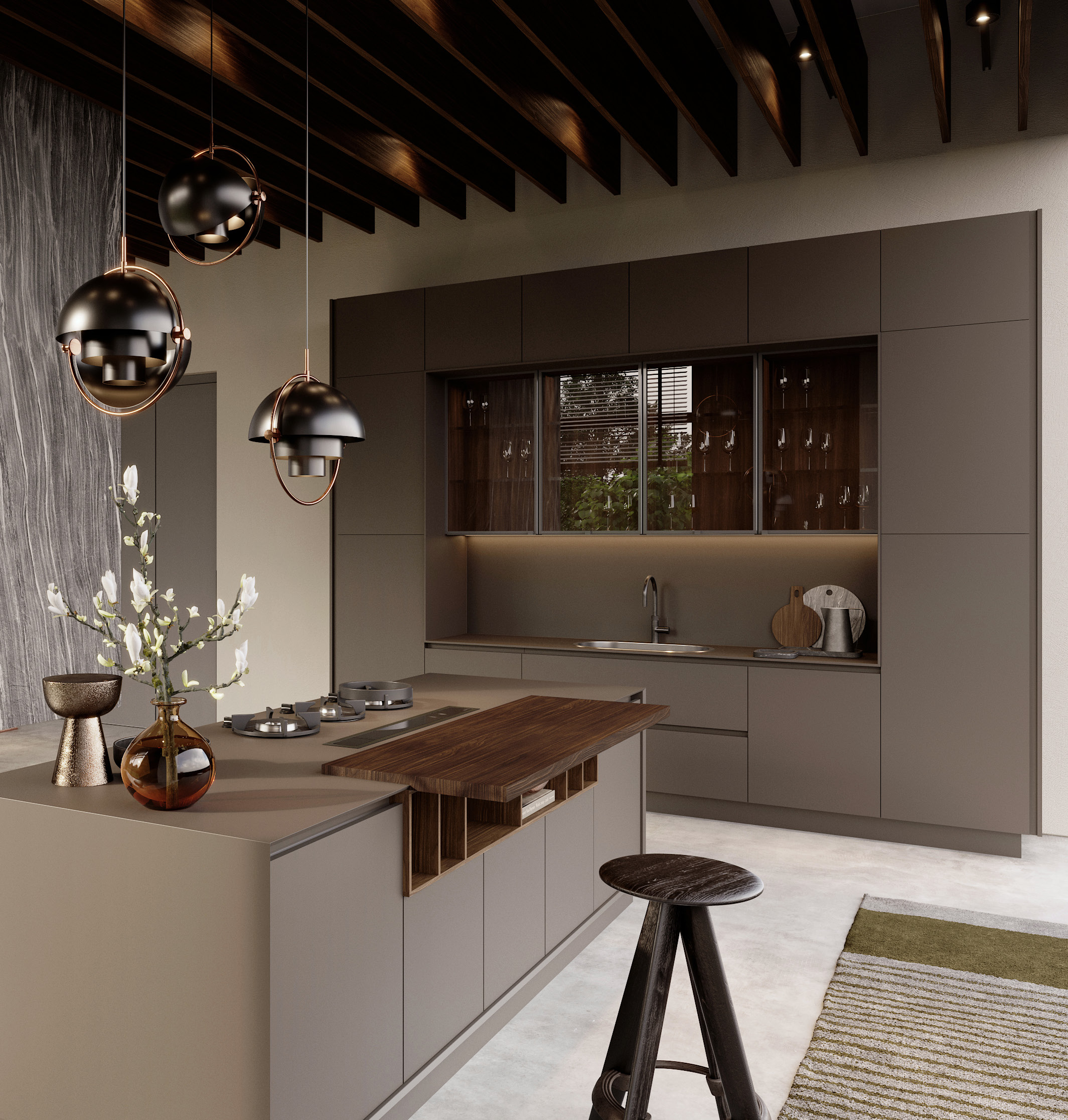 Specializing in European style cabinetry, Foscari Interiors is focused on excellence in creative design concepts. We take great pride in designing modern European and contemporary style interior kitchen components. Elegance and beauty are the hallmarks of the unique and timeless kitchen and bathroom products that we make available to our clients. Contact us today!
EXCLUSIVE IMPORT PARTNERS
Foscari Interiors of Houston sources exclusive high-end kitchen and bath products from around the world. We partner with multiple factories throughout Europe, Canada and South America in order to deliver uniquely genuine quality. As a direct importer, Foscari Interiors is a trusted name in imported fine modern European and contemporary style cabinets, closet systems, countertops, porcelain floors, backsplashes, and high-end appliances.
PROFESSIONAL INSTALLATION GUARANTEED
Finding quality-sourced products is only half of the challenge for consumers. The next step in achieving a great looking kitchen or bathroom interior is having access to expert installation services. Foscari Interiors professionally installs quality-sourced products the right way the first time and every time. Call about our professional installation services today!
We can help you devise a design plan and then put that plan into action. When you think of your home interior as a blank canvas, almost anything is possible.
Let Foscari Interiors show you how.
Museum District, Houston
"We outfitted our main kitchen, prep kitchen, outdoor kitchen (stainless cabinetry), wet bar, bathroom and closet cabinetry as well as our garage with their cabinets. The cabinets make an impact while effortlessly blending into the overall aesthetic of the space and design. The team was easy to work with and would definitely work with them again on a future home."
Uptown, Houston
"I became acquainted with the Foscari Team during a Condo remodel this year (2021). I found Monica and Joaquin extremely professional. They assisted my client like another member of their family. They are dependable, reliable, discipline and maintained us informed at all times. They are relentless in the pursuit of excellence."
Katy, Houston
Katy, Houston "Absolutely wonderful experience with the entire Foscari team, with great personal attention and creative solutions. Looking forward to additional projects with Foscari in the future!"
Woodlands, Houston
"FOSCARI transformed our kitchen in a way we could never have imagined! In recovering from Hurricane Harvey, we had the opportunity to redesign our kitchen. Our initial pre-Harvey design had a wall separating the kitchen from the living area. We strongly recommend talking to FOSCARI. The team is so friendly and their technicians are pros. We are SO HAPPY WE FOUND THEM!"
Memorial, Houston
"Joaquin custom designed our kitchen and we love it so much! Glad we came to him. Excellent customer service! Way to go Joaquin!"
INITIAL CLIENT CONSULTATION
Understanding and evaluating our clients vision, dreams and resources is our main priority for our first step. Whether focusing on one area of your project, or evaluating an entire general scope of the work needed, we are here to listen, comprehend and respect what the final goals and objectives are.


Our team will develop one or more Design Proposals based on our Client Consultation. In order to give you a better understanding of our services, products and costs range. We will review floor plans, elevations and 3D renderings to present to you different design possibilities for your spaces. Along with our analyzed design proposal, we will introduce different pricing to understand potential overall costs. We always strive to meet – and exceed – your expectations.
Once we have reviewed our initial Design Proposal, we further enhance the designs according to changes and reviews during our meetings – that can take place at our showroom, your home, or online. Once the requirements and guidelines of the project are determined via the Initial Design process, the Design Phase takes place. Our Designers dives into your vision through drawings, 3D renders and different design tools. A detailed evaluation of the work, schedule and overall budget are developed, which will be shaped and worked on during while collaborating with you, your architect, builder and/or contractor.
After working on several options for your project and a Final Design has been established, we will begin our final construction drawings. These documents will include a complete detailed floor plan, complete elevations and final 3D renderings to help visualize the final layout. Details include cabinetry specification, finish selections, lighting plans, fixture selection, plumbing location, and electrical layouts.These drawings are vital for your builder or contractor, and helps to eliminate headaches and assures a smooth and perfect construction process. Once they have been approved, we are ready to order the cabinetry accordingly!
We work hard to make sure the construction and installation process is as smooth and seamless as possible. To assure this, several visits to the job-site along with your architect, builder and/or contractor are the key to a successful construction development. We can provide you with a timeline to get all different parties on the right track, and prevent delays that can ultimately cost money.
Our clients receive updates and notifications in regards to the container arrival with your cabinetry order. Once the order has arrived to Houston, we will schedule delivery and installation accordingly. Depending on the level of difficulty, installation usually takes 3-5 business days, and we will arrange and schedule installation of remaining items to take place immediately after – such as countertops, fixtures, and lighting, among others.
DELIVERY AND INSTALLATION